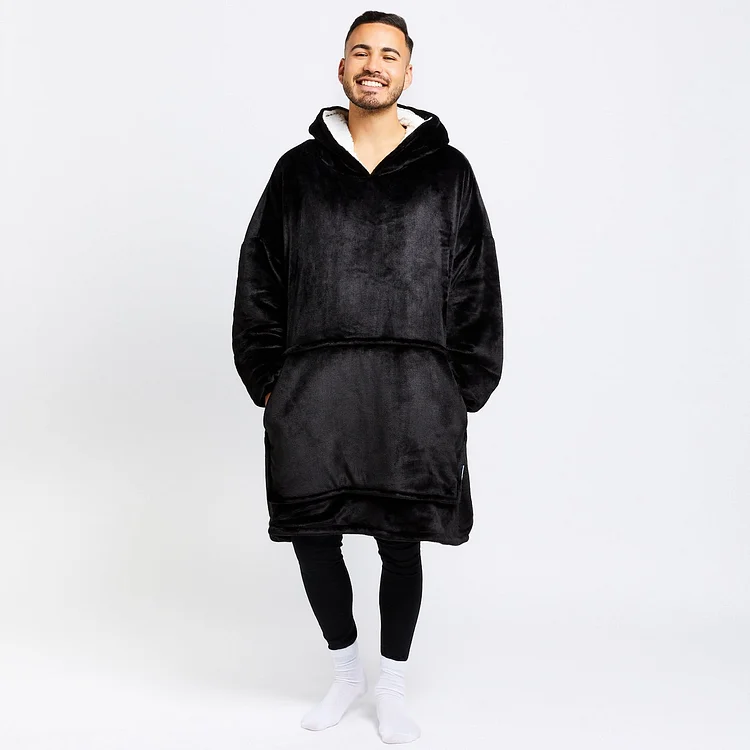 - The Oodie is a super soft ONE SIZE FITS most hooded blanket. It is based on a 6XL hoodie.
- With soft flannel fleece on the outside and warm sherpa fleece on the inside, you're going to feel like you're hugging a sheep. Plus, it's also 100% cruelty-free.
- Machine washable and no fuss. Just toss it in the washing machine and that's it!
- Your perfect companion to virtually anywhere: summer camping, evening naps on the couch, hanging out with friends, cuddling with your pet, and so much more…
Grab a Cancer Oodie for yourself or the compassionate and gentle-natured zodiac crustacean you know and love. The Cancer Oodie is a snuggly, oversized wearable blanket that keeps you toasty, even under the stars.
- The Oodie is your new bestie: You'll never want to take it off! It's perfect for chilling on the couch, spending a night in with friends or watching a movie
- One size fits most: the Oodie is based on 6XL hoodie sizing and suits heights from 150cm (5 feet) to 185cm (6 feet)