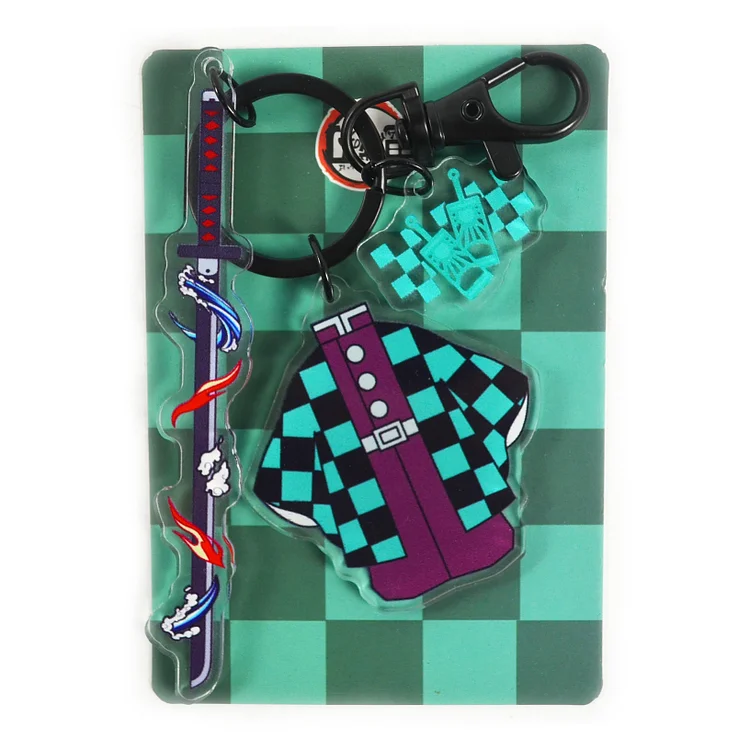 Perfect as a gift for fans or for yourself, this keychain will add a touch of style to your keys, backpack or purse.
Made from high-quality materials, each keychain features a detailed design of your favorite characters from the series.Choose from a variety of characters including Tanjiro Kamado, Nezuko Kamado, Zenitsu Agatsuma, Inosuke Hashibira, and more.
These keychains are not only perfect for anime fans but also make great gifts for friends and family who enjoy the series.
Whether you're using it to hold your keys or attaching it to your bag, these Demon Slayer keychains are sure to add a touch of anime flair to your everyday life
Get yours today and join the ranks of Demon Slayers!