SAY GOODBYE TO ALWAYS GUESSING YOUR MAKEUP SHADE!
Do you also have a hard time finding the right color foundation because all the shades are too light or too dark?
Do you want an EASY, BEAUTIFUL and PROTECTIVE foundation?
Then Color Foundation™ Magic Moisturizing Foundation is exactly what you need!
With this protective foundation, you'll cover any skin imperfections without clogging your pores.
And its innovative formula ensures that the color fully adapts to your skin tone , without the need for moisturizers or sunscreen.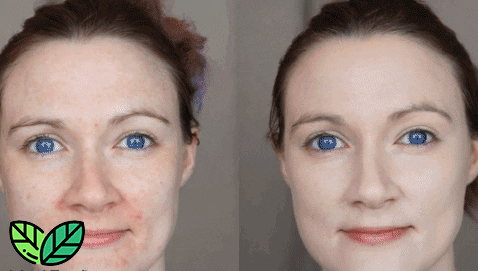 Why are our customers loving the new Foundation™ magic foundation ?
✔ Secret Beauty Formula :Contains encapsulated pigment spheres that are activated by pressure during application to adjust to skin tone
✔ Sun Protection: Contains SPF 15 sunscreen to protect your skin from UVA and UVB rays
✔ Moisturizing: its light texture and deep penetrating, hydrates and nourishes the skin to prevent dryness
✔ Safe for sensitive skin: (Hypoallergenic) Dermatologically tested for all skin types
✔ Oil control: reduces face oil and protects and moisturizes at the same time
✔ Pore Minimization: Effectively reduces the appearance of enlarged pores, red marks, freckles, fine lines and wrinkles
Hides redness, pimples and wrinkles, allowing for clearer skin.

INGREDIENTS
Orchid Stem Cell™ Complex

Flake-free liquid fiber technology

™

B5 youth complex
SPECIFICATION
Net weight: 100g
Expiration date: 3 years
Length: 3.5cm
Width: 11.3cm
Click
"add to cart"
to get yours today! 😊
BUY 2 AND GET 30% OFF + FREE SHIPPING