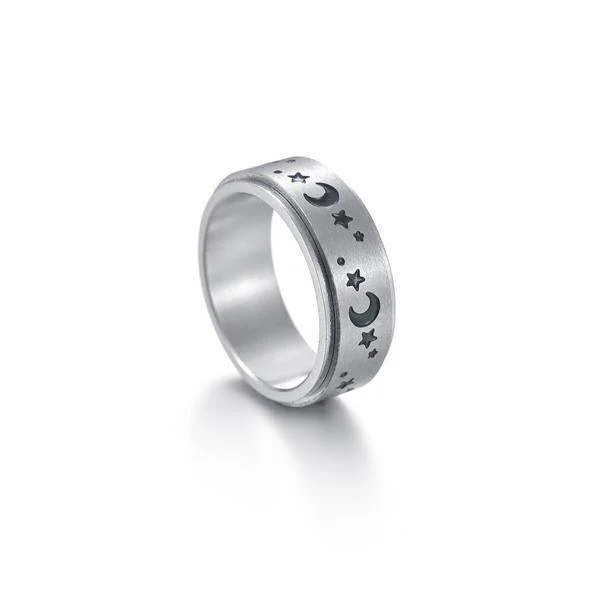 This trendy ring can help one cope with their level of stress or anxiety. The simple piece of jewelry is also known as a spinner ring, which has small balls that are able to spin around the band.This ring is a simple tool that can help you to take your mind of worries and reduce stress.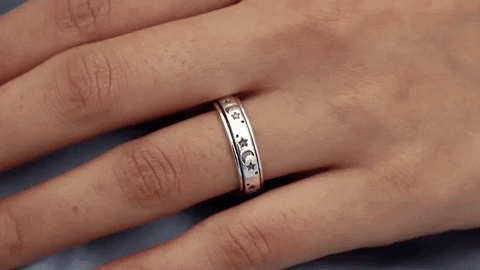 A Spinner Ring, which is also referred to as a Meditation or Worry ring, is a ring that has one or more rings that spin freely within a wider, inner ring. The spinning motion of the ring is designed to calm anxiety and bring about a peaceful state of mind and good karma.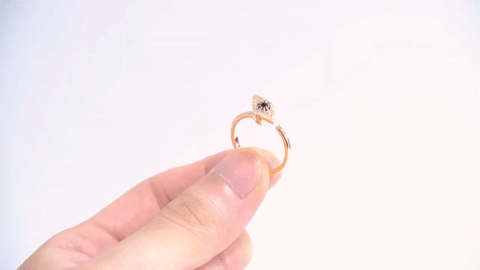 Inspired by the celestial theme, this ring makes quite a compensatory for all the promises of moons and stars you wish to get for her.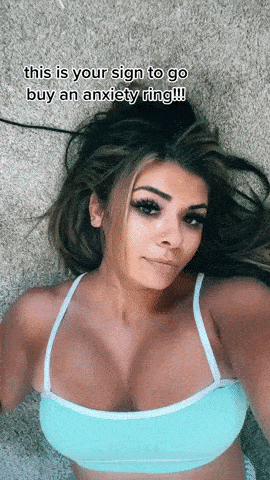 Instead of scratching your skin or biting your nails, our anxiety rings help you fidget harmlessly! Relieve anxiety through the ring's satisfyingly smooth spin