☁️ Unbelievably comfortable
🦶 Ergonomically designed to relieve sore feet
💜 A true anywhere, everyday essential
🌱 Built with recyclable EVA foam
Size Guide

All-day Comfort ☁️
Designed to be worn. Wear them all-day without irritation, or foot/joint pain.
Eco-friendly 🌱
Made from environmentally-friendly EVA foam.
Ergonomic 🦶
Our Cloud Slides toe-to-tail is 15° angled balancing the pressure from your feet through to your hip.
Oddly Stylish 😍
You won't find another slide out there quite like our Cloud Slides.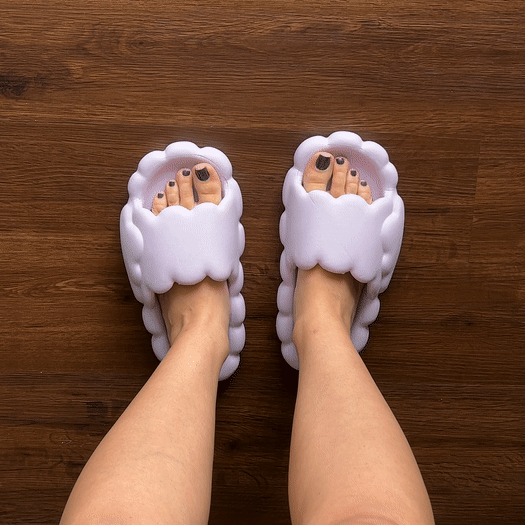 POV: You Bought The Cloud Slides ✨
The Cloud Slides are the perfect everyday essential. Wear them anywhere, on any occasion. You'll never want to take them off.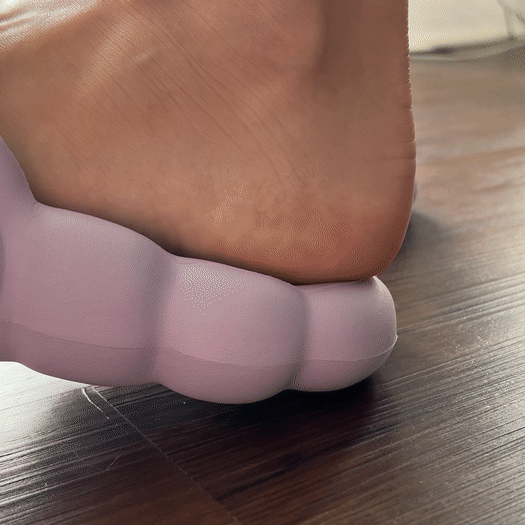 Unbelievably Comfy 🦶
Built with 3.5cm thick, anti-chafe, anti-slip EVA compression material to support and comfort your feet at all times. The softness reduces the pressure of walking. Get a pair for both outside and inside for all-day comfort.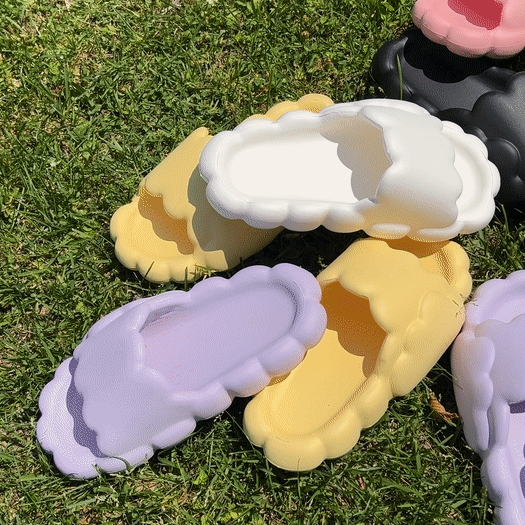 Sustainable & Toxin Free 🌱
We chose to construct our Cloud Slides from EVA foam which is considered to be eco-friendly. Not only is it BPA free, but it doesn't contain any toxins such as; chlorides, heavy metals, phenols, latex or other harmful substances.