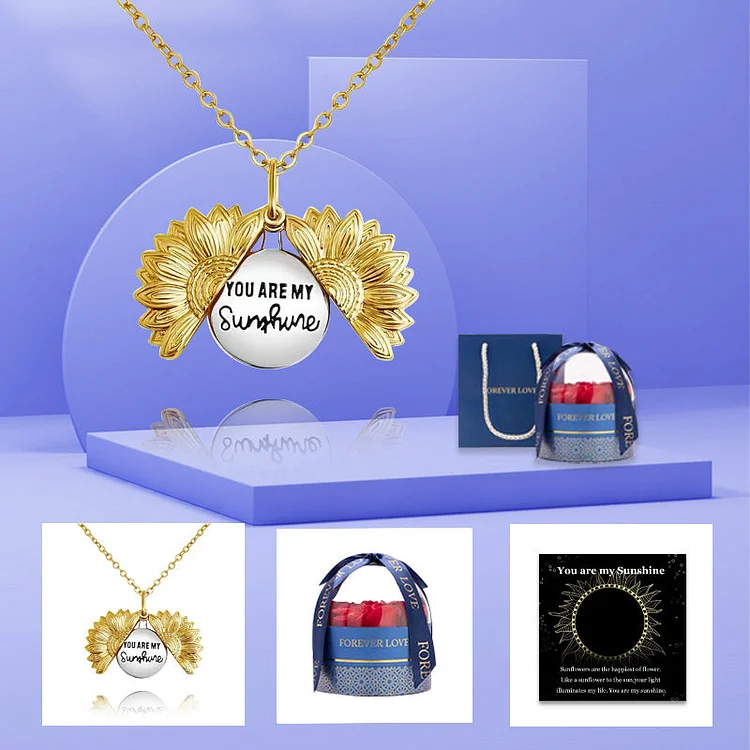 The Love Diamond Necklace represents an unbreakable bond between two souls. This symbol of eternal love is a forever favorite and trending everywhere. Surprise your loved one with this gorgeous gift today!
Exclusive gift-giving small cards.
This incredibly unique necklace serves as a symbol of strength, health, happiness, vitality, and prosperity, making it the perfect gift for the sunshine of your life!
Did you know that Sunflowers are one of many flowers that carry and provide vital.