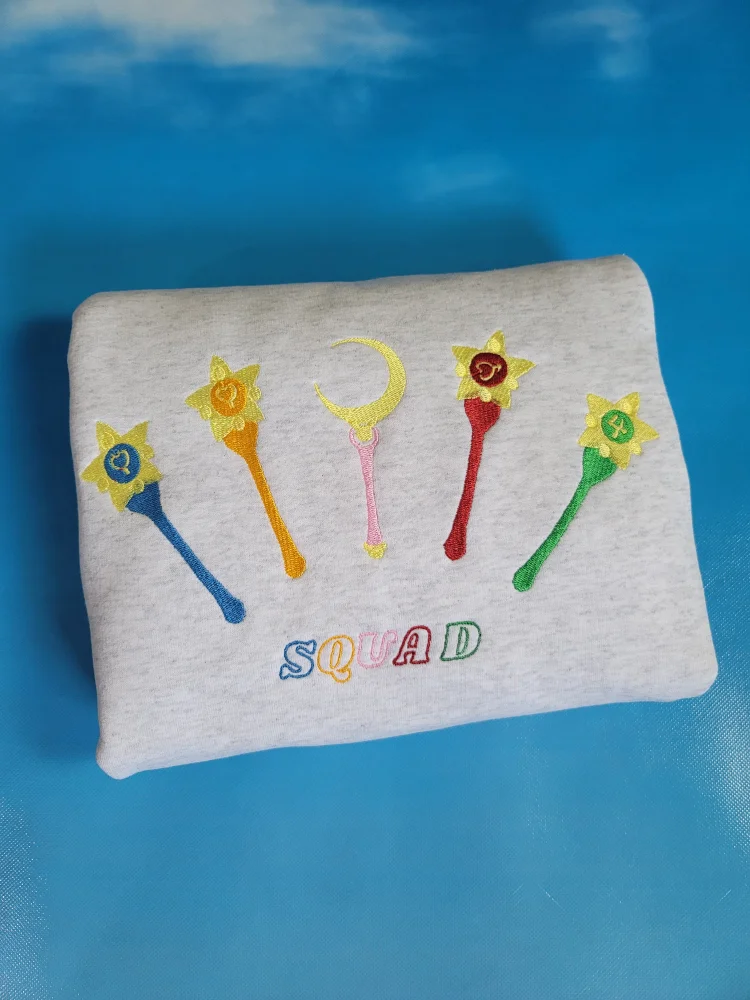 Seasonally flexible, our embroidered sweatshirts are the perfect statement piece for any place or occasion! Our designs are truly niche' and will be a perfect addition to ANY wardrobe - the ultimate compliment magnets!
◇Sweatshirt & Hoodie sizes run standard unisex but we suggest for a loose, comfortable fit that you go one size up◇◇We make every effort to give you accurate information regarding manufacturer reported sizing information and dimensions for our products. Please note that due to the nature of the manufacturing process, from time to time product sizing may vary slightly.
* HAND WASH & allow item to air dry.
*MACHINE WASH:
Turn item inside out to protect the embroidery.
Try to not wash item with other clothing that might cause damage, such as zippers.
Choose a mild detergent & when possible, allow the item to air dry to prevent any shrinking that might occur.
Washing in cold water can reduce the chance of colors bleeding & embroidery shrinkage.
When ironing, avoid steam and do not place the iron directly onto the embroidered area. Instead, use a pressing cloth over the embroidery or iron on the reverse side.
◇◇◇◇◇◇◇◇◇◇◇◇◇◇◇◇◇◇◇◇◇◇◇◇◇◇◇◇◇◇
These quick tips can take mere minutes and keep your custom embroidered items in pristine condition