Buy The XO hoodie in "lemon-lime" for you and "blue raspberry" for your BFF.
This hoodie is super cozy, perfect for the winter, unisex fit. If you're debating between sizes, we'd recommend sizing down for a tighter fit and up for an oversized fit.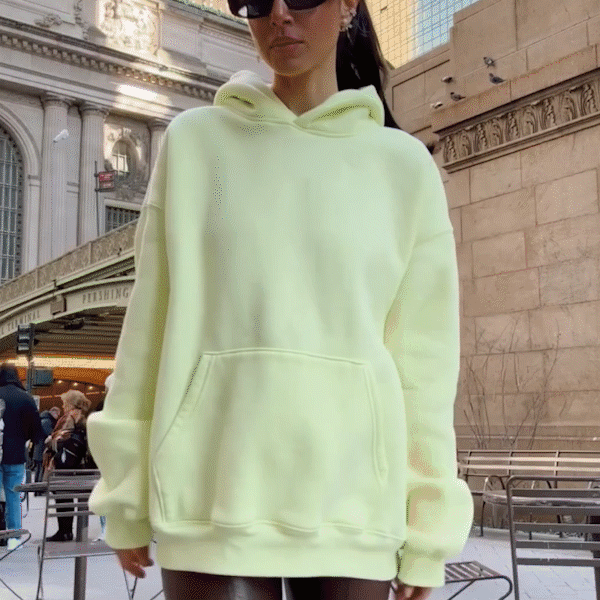 Features:
Comfy, cozy, cool
Unisex sizin
Oversized fit
Back design: XO heart
Light blue

/yellow
Models are wearing a size medium.